GO FORTH
For the new "Go Forth" campaign WK created for Levis in 2009, and launched on July 4th, we created a place where folks could go and express themselves, both positive and negative, optimistic or not about the New America. The New Americans became a multi-media tapestry of photos, words, and videos depicting today's New American story. The New Declaration became a place where folks could make their own declaration of independence, or tag the original document with images and videos.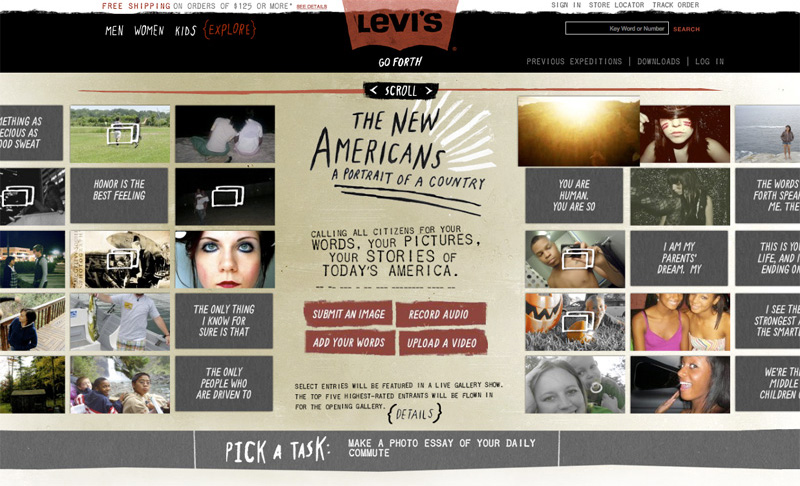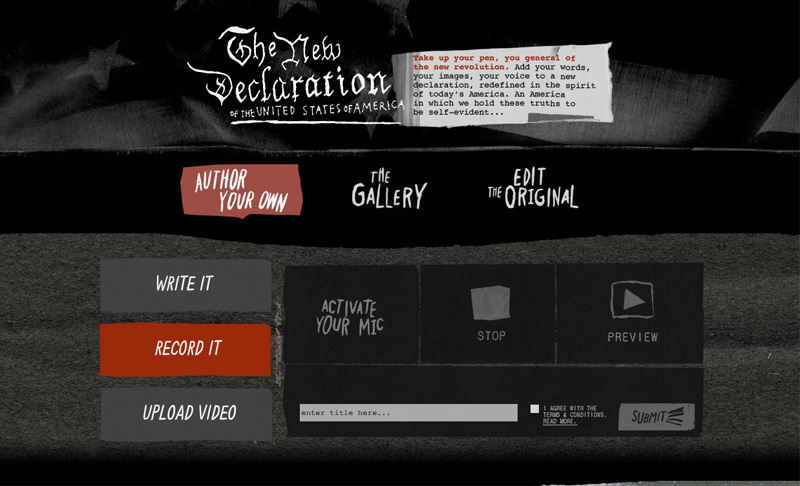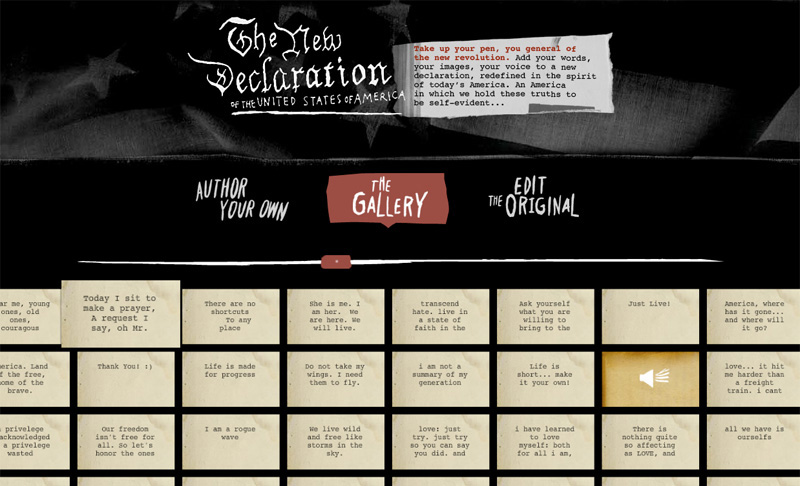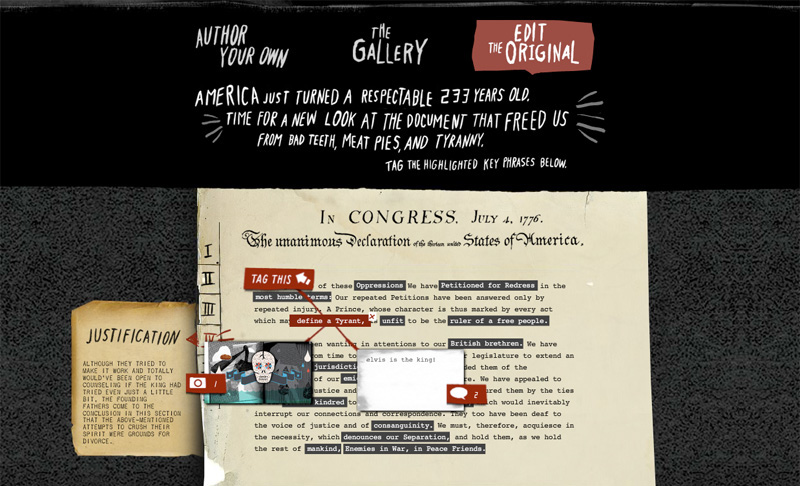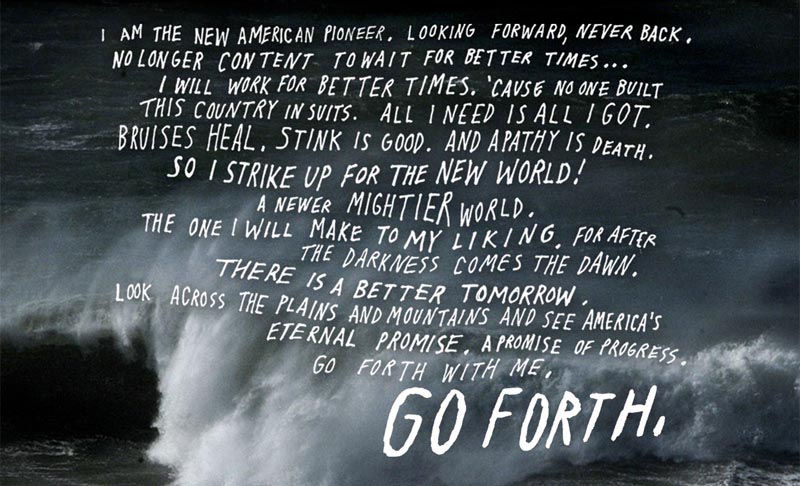 LEVIS READY TO WORK
While working at WK, I was fortunate enough to be on the Levi Work Wear team. Together we developed a campaign centered around the thought that there are frontiers all around us, you just have to know where to look, and theres work to be done.

My college years were spent in Pittsburgh, PA... as a truck driver in the area I used to drive through a small beat up town called Braddock. I continued to follow Braddock's struggle through the press via it's mayor John Fetterman. When the initial concepts were being developed, I brought up the idea of using braddock as a stage for the campaign, and an opportunity to have an impact on the town. So I tracked down the mayor, we flew out, pitched him our ideas, and together with local resources and partners, we renovated the Community Center, helped expand their community garden, and used the locals as models in the ads.

I left WK before production, but I'm truly proud to say that I worked with some of the best...The whole team kicked ass: Nathan, Mike, Julia, Steve, etc... amazing crew, amazing work.
UNBUTTON YOUR BEAST
A fun site I worked on at EVB for Levis, there was a great team of people on this project. One of the first projects I had the pleasure of working with Steven Knodell on. I'm really happy I met Steven, and was able to hire him at EVB, he's an amazing talent, currently rocking it at odopod.
UNBUTTONED
While at EVB Levi's came to us looking for some fun shareable experiences for their Cap' E brand and 501 Jeans. This was one of two sites we produced.